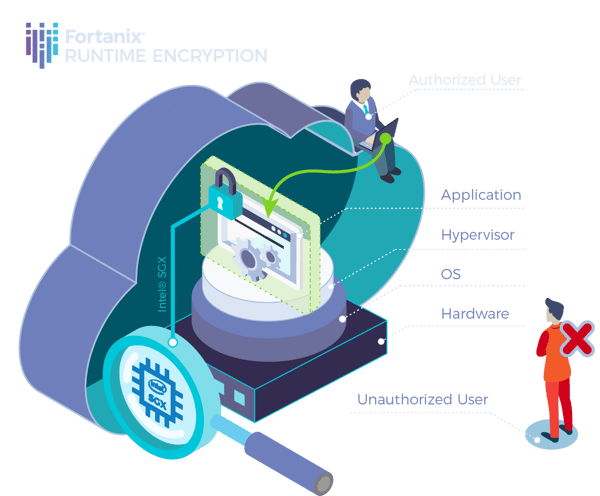 As the first to deliver confidential computing solutions based on Intel® Software Guard Extensions (Intel® SGX) technology three years ago, Fortanix laid the foundation for what today is called confidential computing.
Runtime Encryption® has enabled a fundamentally new level of security and privacy, allowing organizations with highly sensitive data to operate securely in both public and private clouds.

The Runtime Encryption Developers Sandbox provides everything developers need to build their own enclaves, convert existing applications to run in enclaves and test them in their own public cloud instance.

To help guide you through the process, Fortanix created a Runtime Encryption support community to help you every step of the way.
What's Included:
• Fortanix Enclave Manager Free Trial*
• Fortanix Enclave OS
• Fortanix Enclave Application Conversion Tool
• Sample Applications
• Getting Started Documentation for public cloud environments
• Runtime Encryption Support Community
For advanced developers who want to build their enclaves in Rust, visit Fortanix Enclave Development Platform (EDP)

*This offer is a free trial that may only be used for test and development purposes and may not be used production environments or redistributed.